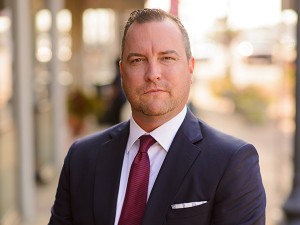 When an East Texas woman was struck violently by an 18-wheeler owned and operated by a California trucking company in November 2014, the victim's family was forced to find a way to pay the mountains of medical bills and court costs. They selected Tray Gober III to represent them, and they sought reprisal in state court. However, when the case was removed to federal court in Tyler, Texas, Mr. Gober reached out to Tab Lawhorn at Findlay Craft, PC.
In need of someone with thorough understanding of what is expected and necessary in a trial setting in Tyler's federal court, Mr. Gober enlisted Mr. Lawhorn and Findlay Craft just a few months prior to trial as local counsel for the Plaintiffs. Findlay Craft's Lawhorn has successfully litigated personal injury cases in state and federal court in Texas and has extensive experience with the local rules and customs between magistrate judges, scheduling orders and the filing of pre-trial motions.
The Plaintiff's injuries were significant and lifelong. The Plaintiff had to undergo major surgery and a life care plan was established – their medical bills alone were close to a quarter of a million dollars.
However, through their efforts, the Plaintiffs were able to establish clear evidence of the Defendants negligence which included the Defendant's lack of a training program, no implementation of periodic safety meetings, no regulation compliance, and other violations of the Federal Motor Carrier Safety Administration Regulations.
The case settled for a substantial confidential settlement amount just weeks before trial.
Lawhorn can remember his client's triumph – and subsequent relief – clearly: "It is a real luxury to come in on a case as local counsel with an exceptional lawyer like Tray [Gober]. From the very first day, we were on the same page to win this case. After just a few moments with our client, anyone could see why we were so motivated to ensure she was treated with respect – she is one of the sweetest people on Earth. And now, by getting the result we did, will have helped make secure the care she needs and ensure quality of life for the rest of her life. That was our goal from the start."
---
Findlay Craft