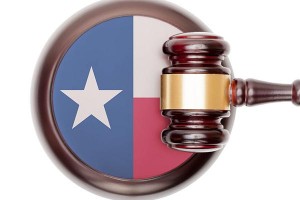 The Honorable Judge Jeremy D. Kernodle, previously nominated by President Trump and confirmed by the U.S. Senate, was recently sworn in as a U.S. District Judge for the Eastern District of Texas. Judge Kernodle's appointment filled a seat vacated on January 7, 2016 by Judge Michael Schneider, Jr. in the Tyler Division. This long-awaited appointment is a welcome to both the judiciary and practitioners in the District.
Chief District Judge Rodney Gilstrap issued General Order No. 18-12 in which 90% of all Tyler Civil Non-Patent Cases, Patent Cases, and Criminal Cases will be assigned to Judge Kernodle. We recently received notifications that cases are already being assigned to Judge Kernodle. Judge Kernodle's courtroom is on the first floor of the William M. Steger Federal Building and United States Courthouse.
Judge Kernodle attended Harding University in Arkansas, completing his undergraduate degrees in 1998. He earned his law degree at Vanderbilt University School of Law in 2001. Judge Kernodle clerked for Judge Gerald Tjoflat on the U.S. Court of Appeals for the Eleventh Circuit. Following his clerkship, Judge Kernodle joined the law firm Covington & Burlap LLP in the Litigation and Supreme Court Practice Group. In 2005, Judge Kernodle joined the Office of Legal Counsel in the Department of Justice, which is tasked with providing advice on the legality of the Justice Department's initiatives. He joined the law firm Haynes & Boone LLP in 2006 and remained there as a partner until his confirmation. While at Haynes & Boone, Judge Kernodle founded and chaired the firm's False Claims Act practice group.
Judge Kernodle served as president of the Dallas Chapter of the Federalist Society for Law and Public Policy Studies. He is also the past president of the Dallas chapter of the Federal Bar Association and secretary of the Dallas Bar Association's Appellate Section.
Having already observed some of Judge Kernodle's initial proceedings, we look forward to representing the interests of our clients in his court.
---
Findlay Craft