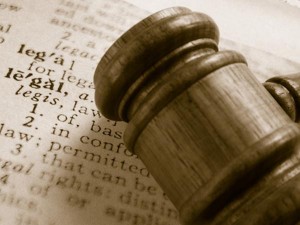 Though the subject matter of criminal law may sometimes be troublesome, civil matters can often be just as complex and personally affecting. Long-running disagreements between former friends, business partners, and even neighbors can grow over time to swallow up thousands of hours in the courtroom and enormous amounts of time and money spent seeking resolution. It is in these types of lengthy and challenging cases that the attorneys of Findlay Craft, P.C. can be truly valuable.
One such case made its way before a Henderson County jury earlier this year. Findlay Craft's Tab E. Lawhorn represented Plaintiffs in a suit against their neighbors, the Defendants, who had placed several video surveillance cameras that recorded the Plaintiffs in their home. The Plaintiffs sued the Defendants for violations of privacy, nuisance and other related issues.
Though the case may seem straightforward, like many civil suits where parties are deeply invested in the outcome, that is certainly not how events played out in trial. Witnesses, experts, and motion after motion grew the seemingly simple case into complex litigation that spanned a full week of trial in the courtroom.
But, when the decision was returned, the jury awarded a verdict in favor of Findlay Craft, Mr. Lawhorn and the Plaintiffs – finding that the video surveillance cameras were a violation of Plaintiffs' privacy and that the cameras were a nuisance. Attorney's fees and Injunctive relief issues are still pending before the Court.
From patent litigation to personal injury and criminal law to complex civil matters, clients trust Findlay Craft, P.C. to manage the proceedings and deliver results.
---
Findlay Craft