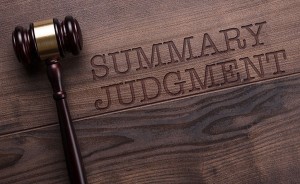 In yet another win for the toy manufacturer ZURU, Findlay Craft, P.C. accomplished an impressive summary judgment motion ruling that dismissed the case against ZURU in its entirety, both promptly and expeditiously, without the need for trial.
Findlay Craft, P.C. represented Defendants ZURU Toys Inc., ZURU Inc. and ZURU Ltd. against Plaintiff KBIDC Investments, LLC in the District Court of Collin County, Texas. Plaintiff alleged that it owns trade secrets consisting of ideas and designs for a water balloon product and that Defendants acquired Plaintiff's designs and ideas by improper means and misappropriated trade secrets to create an almost exact replica. Findlay Craft moved for summary judgment of no evidence and requested the Court dismiss the matter, with prejudice, alleging there were no factual issues in the case to be tried. After conducting the hearing in the case, the Honorable Judge Scott Becker of the 219th District Court ruled in favor of the Defendants, granting summary judgment and dismissing the action.
Summary judgment may be issued on the merits of an entire case and can result in significant cost reduction for clients when cases are resolved prior to trial. The strategy of Findlay Craft, P.C. prevailed and resolved the case without unnecessary litigation such as prolonged attorney fees, elongated trial costs, and unnecessary payment to Plaintiff for settlement and/or judgment. Findlay Craft, P.C. was proud to represent ZURU in Collin County, Texas and to finish this matter quickly. Findlay Craft, P.C. continues to solve problems for clients by putting their interests first.
---
Findlay Craft