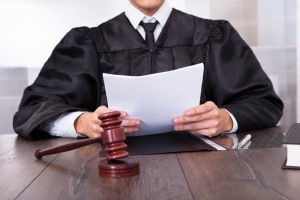 The Honorable Judge Michael Truncale, nominated by President Trump and confirmed by the U.S. Senate, was recently sworn in as a United States District Judge for the Eastern District of Texas in the Beaumont Division. Judge Truncale's appointment filled a seat vacated by Judge Ron Clark who has taken senior status.
Judge Truncale completed his master's degree from the University of North Texas, in 1980 after attending Lamar University for his undergraduate career. He later earned his J.D. from Southern Methodist University in 1985. After law school, Judge Truncale joined the law firm Orgain, Bell, & Tucker LLP in Beaumont, Texas where he later became partner in 1991. Judge Truncale's entire private practice was spent with Orgain, Bell, & Tucker LLP. His practice was primarily focused on civil defense, both in state court and federal court, and white collar criminal defense, in the federal court system.
Judge Truncale is an unwavering conservative of the Texas Republican Party. In 2012, he ran for Texas's 14th congressional district seat. From 2006 – 2014, Judge Truncale served on the Executive Committee of the Texas Republican Party. During that time, in 2008, Judge Truncale also was a delegate for John McCain's campaign, and later volunteered on President Trump's campaign.
Judge Truncale's docket is already very active, and we look forward to representing our clients in his court.
---
Findlay Craft